Salsify 10th A

nn

iversary Sizzle
Salsify x Black Math
​​​​​​​
"You've got two weeks, a cohesive script to follow, and full freedom with our beautiful brand guidelines." Challenge = happily accepted. That's what is felt like when we partnered with Salsify to create an internal video to celebrate their 10 Year Anniversary and unreal growth as a company over the years. We tackled it creative-sprint-style, putting our heads together on connecting their milestones alongside their colorful, energetic, and unified branding. Put that with a groovy, tech-y music track and you've got a hype video guaranteed to get your staff excited about the initiatives ahead. 
​​​​​​​
Script + Story Development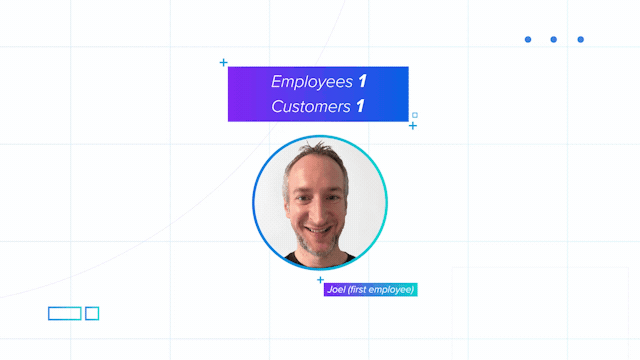 Credits
Executive Team: Jeremy Sahlman (ECD), Evan Fellers (CEO),
Alexandra Williams (EP, Boston), Stephanie Rabins (EP, New York)
______
ALL CONTENT © 2022 BY BLACK MATH, INC. AND RESPECTIVE COPYRIGHT OWNERS.​​​​​​​